RW-W6.1-B 51.2V 120Ah 6.14KWh LiFePO4 Wall mount Battery Pack For Home Energy Storage System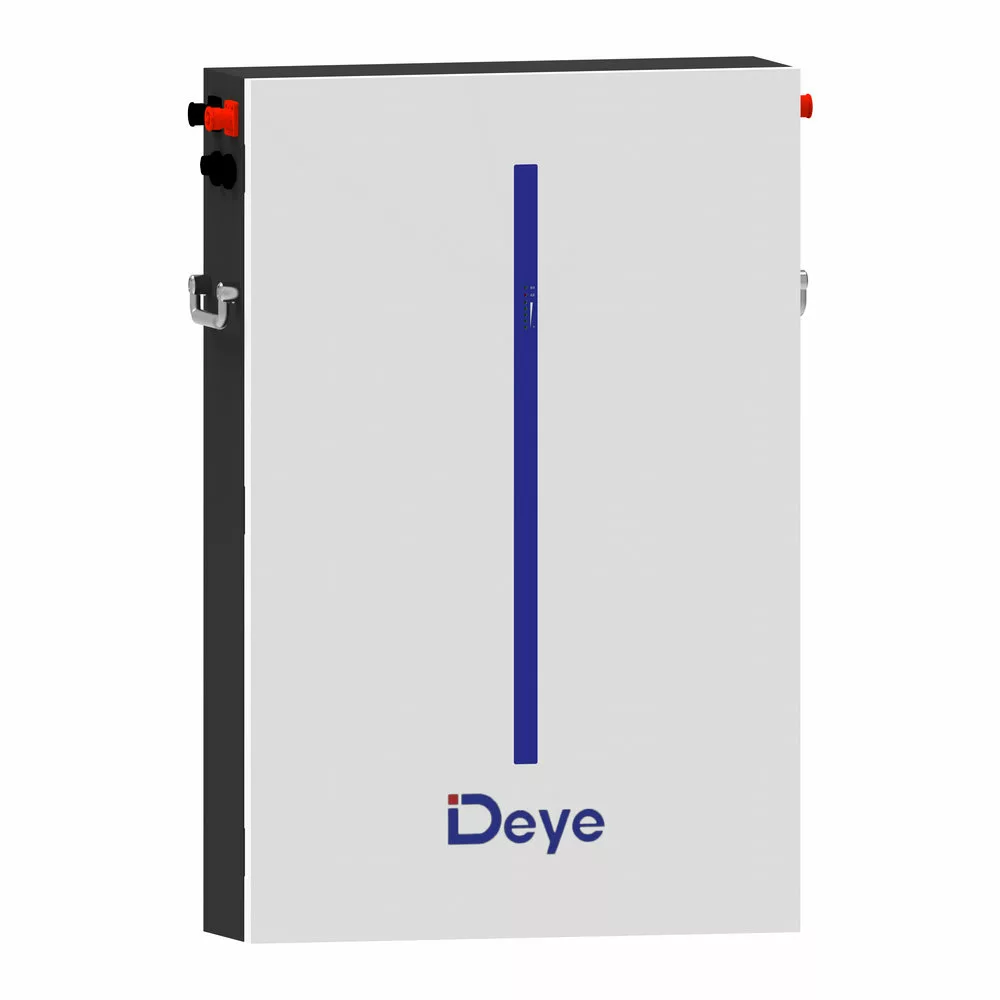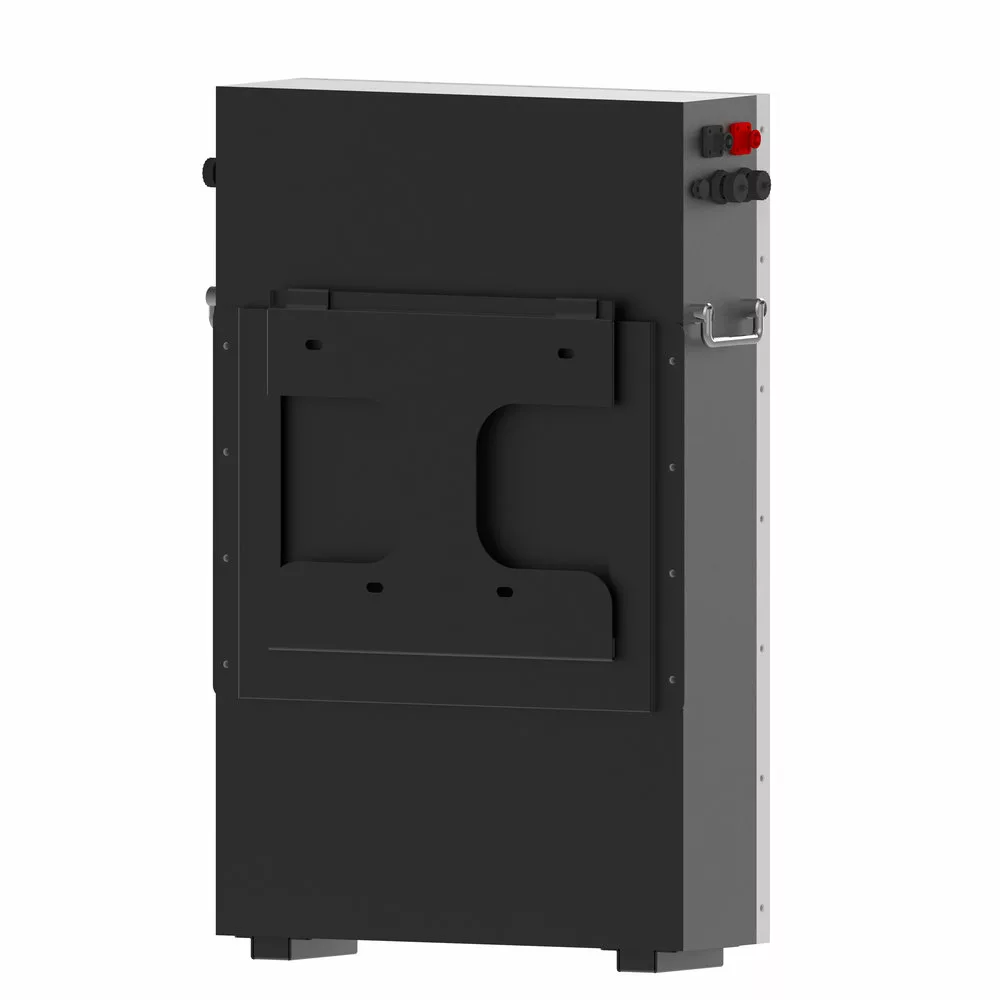 Description
This series lithium iron phosphate battery is one of new energy storage products developed and produced by Deye, it can be used to support reliable power for various types of equipment and systems.
This series is especially suitable for application scene of high power, limited installation space, restricted load-bearing and long cycle life.
This series has built-in BMS battery management system, which can manage and monitor cells information including voltage, current and temperature.
What's more, BMS can balance cells charging and discharging to extend cycle life.
Multiple batteries can connect in parallel to expand capacity and power in parallel for larger capacity and longer power supporting duration requirements.
Specifications
Main Parameter
Battery Chemistry
LiFePO4
Capacity (Ah)
120
Scalability
Max.32 pcs in Parallel(196kWh)
Nominal Voltage (V)
51.2
Operating Voltage(V)
43.2~57.6
Energy (kWh)
6.14
Usable Energy (kWh) [1]
5.53
Charge/Discharge Current (A)
Recommend [2]
60
Max.[2]
100
Peak(2mins,25℃)
150
Other Parameter
Recommend Depth of Discharge
90%
Dimension (W/H/D, mm)
510*740*145(Without Base, depth of 161mm with Hanging Board)
Weight Approximate(kg)
58
Master LED Indicator
5LED(SOC:20%~SOC100%), 3LED (working, alarming, protecting)
IP Rating of Enclosure
IP65
Operating Temperature
Charge:0~55℃ / Discharge:-20℃~55℃
Storage Temperature
0℃~35℃
Humidity
5%~95%
Altitude
≤2000m
Cycle Life
≥6000(25℃±2℃,0.5C/0.5C,70%EOL)
Installation
Wall-Mounted, Floor-Mounted
Communication Port
CAN2.0, RS485
Warranty Period [3]
10 years
Energy Throughput [3]
20MWh@70%EOL
Certification
UN38.3, IEC62619, CE, CEI 0-21, VDE2510-50
[1] DC Usable Energy, test conditions: 90% DOD, 0.5C charge & discharge at 25°C. System usable energy may vary due to system configuration parameters.
[2] The current is affected by temperature and SOC.
[3] The warranty is due whichever reached first of warranty period or energy throughput.
Battery pack accessories
Model
Accessories Parts Description
Remark
RW-M6.1-Hboard
Battery Hanging Board
(Included)
Used for battery fixing on the wall

RW-M6.1-PCable
Hybrid inverter Cable
(Included)
Battery power and communication cable connect with hybrid
inverter
RW-M6.1-BCable
Battery Parallel Cable (Optional)
Battery power and communication parallel connection cable