CATL EnerOne Wins 2022 International Battery Energy Storage Award ees AWARD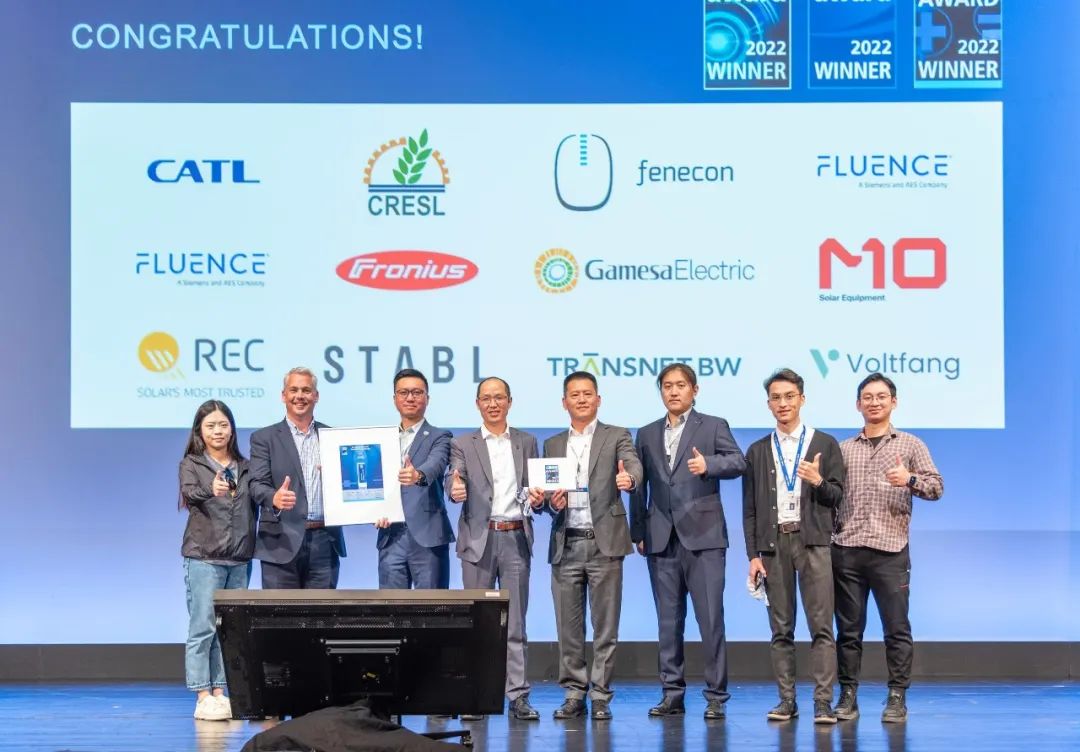 On May 10th, local time, CATL won the 2022 International

Battery Energy Storage

Award (ees AWARD) for its pioneering outdoor liquid-cooled battery system

EnerOne

at The Smarter E Europe in Munich, Germany. The ees AWARD is Europe's largest platform for the energy industry, and this award fully reflects CATL's innovative capabilities and outstanding achievements in the new energy industry.



Based on the long-life electric core technology and liquid-cooled CTP electric box technology, CATL launched the outdoor liquid-cooled electric cabinet EnerOne in 2020, which is characterized by long life, high integration, and high safety.EnerOne is powered by a 280Ah Li-FePO4 electric core with a discharge rate of 1C and a cycle life of up to 10,000 times. The integrated inverter liquid cooling system can control the temperature difference within the battery cluster within 3℃, effectively enhancing the service life.



With a rated capacity of 372.7 kWh and a footprint of only 1.69 m2, the EnerOne can be adapted to inverters with operating voltages ranging from 600 V to 1,500 V. The EnerOne is equipped with highly efficient full cabinet transportation, which reduces on-site installation costs and commissioning time.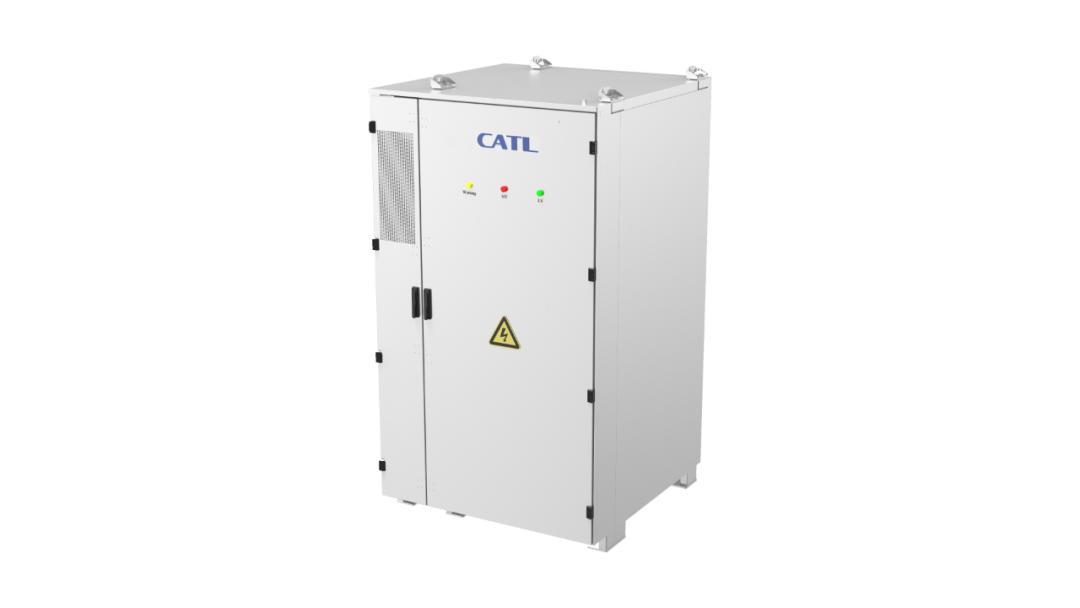 Thanks to the IP66 rating of its main components, EnerOne is flexible for outdoor applications as it can withstand ambient temperatures ranging from -30 degrees Celsius to 55 degrees Celsius. At the same time, EnerOne has passed critical tests at the cell, box, and cabinet levels, including UL9540A testing at the cabinet level without any fire protection system support and fire.


The jury commented on the EnerOne: "The careful design and highly integrated and sophisticated system opens up new avenues for installation in areas with harsh climatic conditions and opens up the possibility of cost reductions by integrating the entire value chain."


CATL's energy storage system products have comprehensively covered the power generation side, the grid side, and the power consumption side, covering solar or wind power generation energy storage packages, energy storage for industrial enterprises, energy storage for commercial buildings and data centers, energy storage charging stations, backup batteries for telecommunication base stations, and energy storage for households. The company actively develops customers, in China, and the National Energy Group, Guodian Investment, China Huadian, Three Gorges Group, China Energy Construction, and other heads of the energy enterprises to reach strategic cooperation; overseas, and Nextera, Fluence, Wartsila, Tesla, Powin and other international top ten demand for energy storage customers to carry out in-depth business cooperation.
Next:Energy storage: the backwash of new energy is coming
Prev:CALB Recognized Among 2023's Top 500 Manufacturing and Innovative Enterprises in China